June Events
Atonement's Hot Dog Lunch Program for the Children of the Boys & Girls Club Kicks Off June 14th!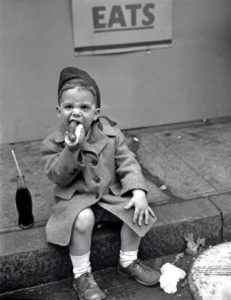 Each year, Church of the Atonement hosts a hot dog lunch for children attending the Boys & Girls Club Summer Camp in Carnegie.  Organized and prepared by Susie Gaddis and David Corkery, the Church of the Atonement Hot Dog Lunch Program provides children with warm, nutritious lunches – a hot dog, drink, fruit and treat – with a spiritual program hosted by Bill Manby prior to their meal.  The program starts Wednesday, June 14th, 2017 at 11:15am. The children are always excited to participate in the program, arrive hungry and leave happy. We invite you to visit, volunteer and share their smiles!
++++++++++++++++++++++++++++++
Flea Market and Lawn Sale!
Church of the Atonement Flea Market and Lawn Sale offers a variety of inexpensive treasures like clothing for the family, kitchen items, linens, toys, garden items and more! Great prices, something for everyone!  And, it's INDOORS! So shop with us RAIN or SHINE!
When:                 Friday, June 23rd and Saturday, June 24th from 9:00am to 3:00pm.
Where:                Church of the Atonement, 618 Washington Avenue, Carnegie, PA 15106
Hey, Community Members, Have Some Things to Sell? Use Our Lawn on Saturday, June 24th!
10×10 for $10!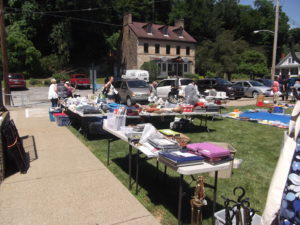 Great Visibility!
Lots of Traffic!
Level, Grassy Lawn!
Restrooms On Site!
Easily Accessible!
Easy Parking, Load & Unload!
Marketing Included!
The sale will be on Sat., June 24 from 9:00am until 3:00pm. If you wish to rent a space, contact Joyce at atonementcarnegie@gmail.com or call 412-279-1944. Pre-Registration is required.
SAVE THE DATES: Two additional Flea Market Lawn Sales are scheduled for this 2017 Summer: July 22nd, 2017 and Aug. 19th, 2017. Pre-Registration Required. Contact Joyce.
 ++++++++++++++++++++++++++++++
Donations Are Always Welcome!

Donations are still being accepted for the Flea Market. You may bring your items to the Church on Sunday, June 18th (Father's Day) through Tuesday, June 21st. Please contact Joyce  at atonementcarnegie@gmail.com or call  412-279-1944.
Come Volunteer with Us!
Volunteers are welcome! Volunteers are needed! We have something for everyone! Please contact Joyce  at atonementcarnegie@gmail.com or call  412-279-1944.
++++++++++++++++++++++++++++++
You are invited to Worship with us!

 EVERY SUNDAY
Worship Service at 9:00 a.m.
Coffee Hour immediately following service – Join us for fellowship!
Everyone welcome at our altar for communion. We welcome everyone!
++++++++++++++++++++++++++++++
Upcoming Opportunities!
Autumn Tea!

Great luncheon, door prizes and gift baskets: a must attend event! Be sure to respond quickly when we announce the date; tickets go quickly!
++++++++++++++++++++++++++++++
Remember to give thanks for all of your blessings large and small.
++++++++++++++++++++++++++++++